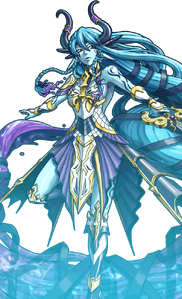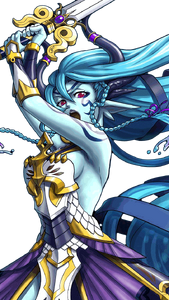 Undine, the Great Spirit of Water
Basic Info
Undine, the Great Spirit of Water, is a Great Spirit that plays a role in the world of Unison League.
Name Origin
Edit
"Undine" is from the Latin word for wave, "unda." The medieval author Paracelsus created the name to use for female water spirits.
Appearance
Undine appears during any Water unison attack. Her unison attack is a combination of a powerful physical Water attack (which means it factors an enemy's DEF during damage calculation), and HP recovery.
Ad blocker interference detected!
Wikia is a free-to-use site that makes money from advertising. We have a modified experience for viewers using ad blockers

Wikia is not accessible if you've made further modifications. Remove the custom ad blocker rule(s) and the page will load as expected.